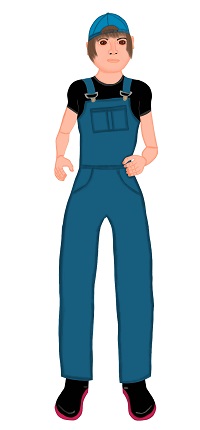 Welcome to the Prairie Kid Stories page. Prairie Kid is a Storyland character that lives in Alberta, one of Canada's prairie provinces.
Prairie Kid is a member of the Canadian Family. He is very loyal and dedicated to his ranch. He is up by the break of dawn and still outdoors working at dusk. Prairie Kid lets nothing get in his way of running a successful ranch.
If you love stories about hard-work and dedication, you will like stories about Prairie Kid. Storyland has lots of stories about Prairie Kid for you to read, like and share.
---
List of Prairie Kid Stories
---
---
New Prairie Kid Stories
There are no new Prairie Kid stories at the moment.
---
Join Us on Facebook
Prairie Kid Storyland Trading Card
To learn more about Prairie Kid, collect Storyland Trading Cards and you might just get a Prairie Kid card. Prairie Kid is a loyal and dedicated character on Storyland. He is part of the Alberta Series – Storyland Trading Cards.
(Visited 81 times, 1 visits today)