Title: Patrick's Train
Description: Patrick is chosen to design a train for the Queen.
Date Published: January 5, 2019
Number of Pages: 10 pages
Printed Version – $6.99 CDN plus shipping and applicable taxes.
Free With Printed Version
You will receive a free Patrick – Storyland Trading Card with every printed version of "Patrick's Train" you purchase.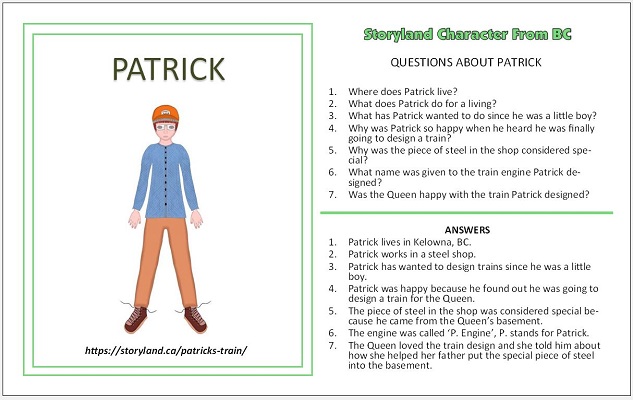 (Visited 58 times, 1 visits today)